Provides preventative health screening for all North Dakota residents who are newborn up to 21 years of age and on Medicaid. There is no charge to the client.
The screening is done by a registered nurse and a social worker and includes:
• Hearing and vision
• Developmental testing
• Immunizations and lab tests for hemoglobin, routine urinalysis and lead screening
• Dental screening
• Health education
• Referrals for treatment as needed
For More Information
Contact Kelsey Hegle, RN at 701-683-6140.
To schedule an appointment, contact Terry Brown (Social Services) at 701-683-6135.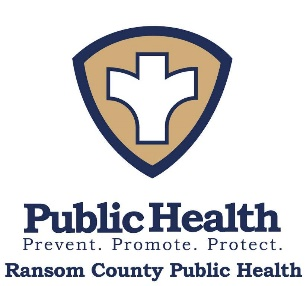 Ransom County Public Health Services