Children and Family Services Shantel Froelich, LBSW
701-683-6133
smfroelich@nd.gov Kari Gilje, LBSW
701-724-6241 ext. 136
kgilje@nd.gov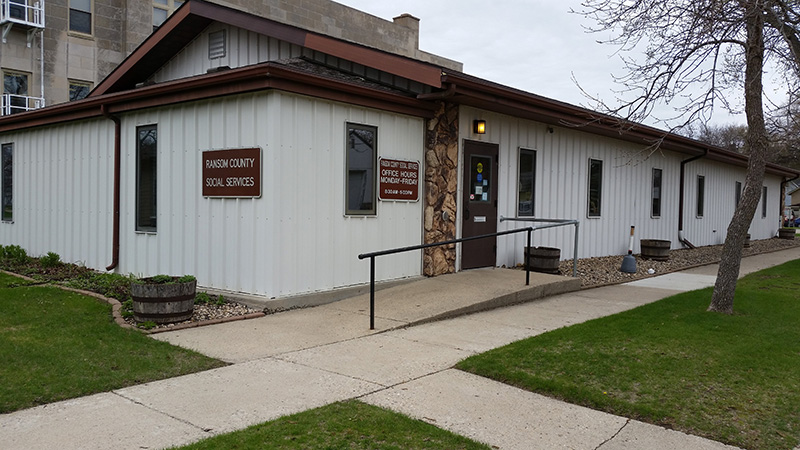 Elizabeth Harding, LBSW (Case Manager)
701-683-6133
egharding@nd.gov Becky Carow, LBSW (Homemaker Supervisor)
701-683-6133
becarow@nd.gov
Medicaid/Child Care and Food Assistance Andy Birchem, EWI
701-683-6133
abirchem@nd.gov Cheri Deplazes, EWI
701-683-6133
cdeplazes@nd.gov
Heating Assistance and EBT Stephanie Rufsvold, EWT
701-683-6133
srufsvold@nd.gov Lynn Flieth, LSW, LBSW
701-642-7751
lflieth@nd.gov
RSR Human Service Zone is committed to providing quality programs and services with dignity and respect that are directed by public statute or policy to vulnerable children, adults and families so that they may secure or maintain safety and self-sufficiency. Serving Ransom, Sargent, & Richland Counties. (Formerly Ransom County Social Services)
Child Protection Assessments and Case Management
Children's Special Health Services
Early Childhood Licensing (Day Care)
Child Care Assistance
Family In Home Services / Case Management
Foster Care Services (court ordered only)
Fuel Assistance – Low Income Energy Assistance (LIHEAP)
General Assistance
Home and Community-Based Services for the Elderly & Disabled
Basic Care Assistance
Homemaker, Personal Care, Information and Referral
Parent Aide Program
Primetime and Crossroads Child Care
Safety & Permanency Services
Subsidized Adoption & Foster care (court ordered only)
TANF-Temporary Assistance for Needy Families
Medical Assistance
Food Assistance (SNAP)
Family Home Care, Respite Care, Chores
NON DISCRIMINATION POLICY
Ransom County Social Services makes available all services and assistance without regard to race, color, religion, national origin, age, sex, political beliefs or affiliations, disability or status with respect to marriage or public assistance in accordance with Title VI of the Civil Rights Act of 1964, Section 504 of the Rehabilitation Act of 1973, the Age Discrimination Act of 1975, the Americans with Disabilities Act of 1990, and the North Dakota Human Rights Act of 1983. If you believe you have been discriminated against, you may file a written complaint with the Ransom County Social Service Office; the North Dakota Department of Human Services Office for Civil Rights, 600 E Boulevard Ave., Dept. 325, Bismarck, ND 58505; or the Office of Civil Rights, Department of Health and Human Services, Federal Office Building, 1961 Stout St., Denver, CO 80294.
204 5th Avenue West
P.O. Box 628
Lisbon, ND 58054
Main: (701) 683-6133
Fax: 701-683-5827
Monday-Friday
8:00 a.m. – 4:30 p.m.