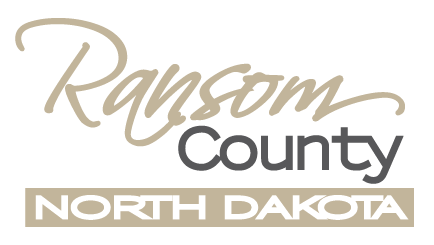 OFFICIAL WEBSITE OF RANSOM COUNTY ND

Regular Commission meetings are held the first and third Tuesday of every month at 9 am.
Next meeting June 6, 2023
RCJDA will meet July 19, 2023 at 7 pm .
Courthouse hours:
Open Monday – Friday  8:00 a.m. to 4:30 p.m.
In the event of inclement  weather please call to be assured the building is open for business.
701-683-6113
The Dakota Territory legislature created Ransom County on January 4, 1873 and it was organized on April 4, 1881. It is located in the southeastern part of the state.  It was named for Fort Ransom, which in turn was named for General Thomas Edward Greenfield Ransom (1834-1864) who died for the Union in the Civil War.  
The county seat, Lisbon, was founded on September 25, 1880 by Joseph Colton, who was the first to homestead the area. Colton named the town Lisbon, after Lisbon, New York.
The Sheyenne River meanders through the county.  The county terrain consists of rolling hills, dotted with lakes and ponds in its western part.  The area is largely devoted to agriculture. The county has a total area of 864 square miles of which 862 square miles is land with 1.4 square miles being water.